November 29, 2016 - 10:38 pm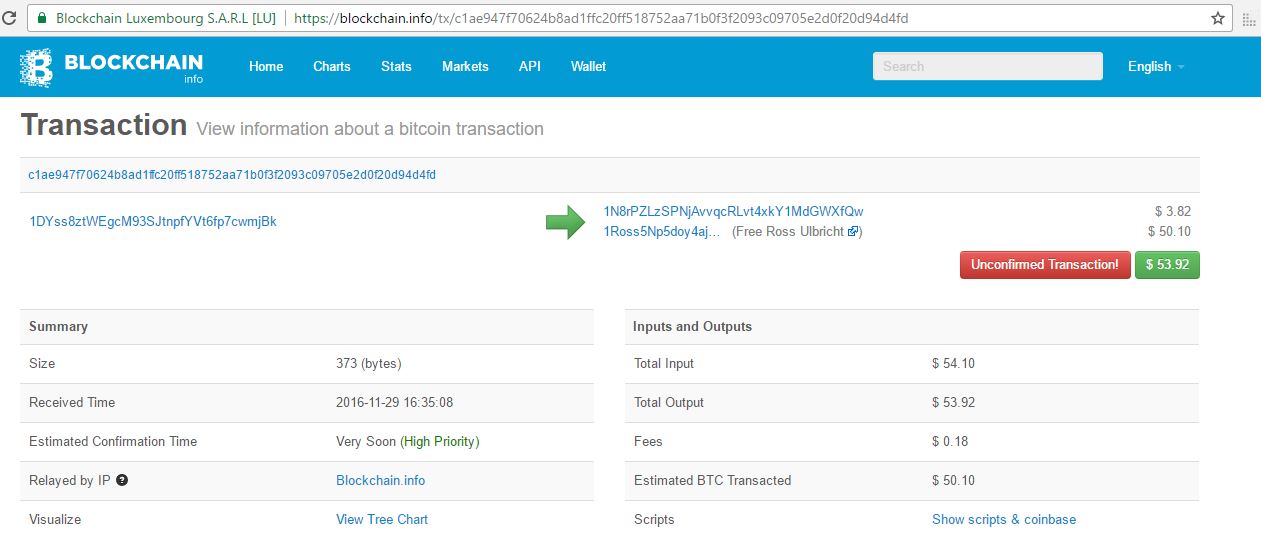 Ross Ulbricht is serving a life sentence without the possibility of parole (convicted in 2015) for creating and developing a .onion website (http://silkroad6ownowfk.onion) which could only be accessed with Tor.
There's an upcoming webinar called the Free Ross-A-Thon and Ross' mother Lyn Ulbricht is asking for donations to cover court appeal related fees. The fees come to about $14000.00 US dollars and appear to be for the printing and binding of appeal related documents (take a look at an image of the bill).
Earlier today the Nandi Bear sent a small 0.0685861
Bitcoin (or $50.00 US dollars) donation to help free Ross Ulbricht!
Please register for a free link to the livestream of the Free Ross-A-Thon webinar which is scheduled for December 4th, 2016 between the hours of 2:00 thru 10:00 pm EST.
Speakers at event include, though are not limited to, Roger Ver of Bitcoin.com, Alex Winter director of the film Deep Web, Calla Ulbricht – Ross' sister, Kirk Ulbricht – Ross' father, Lyn Ulbricht – Ross' mother, Jesse Ventura and Jeffrey Tucker.
Lastly please (please!) send a Bitcoin donation to help free Ross at 1Ross5Np5doy4ajF9iGXzgKaC2Q3Pwwxv