October 9, 2016 - 5:06 pm
Bitcoin book review (episode 2) - Decentralized Applications: Harnessing Bitcoin's Blockchain Technology by author Siraj Raval.
Siraj introduces readers to the brave new world of DAPPS (Decentralized Applications). Siraj is an advocate of IPFS (Interplanetary File System) and recommends using it for building DAPPS.
The Nandi Bear is giving away ten (10) brand new 1st Edition copies of Siraj's book Decentralized Applications -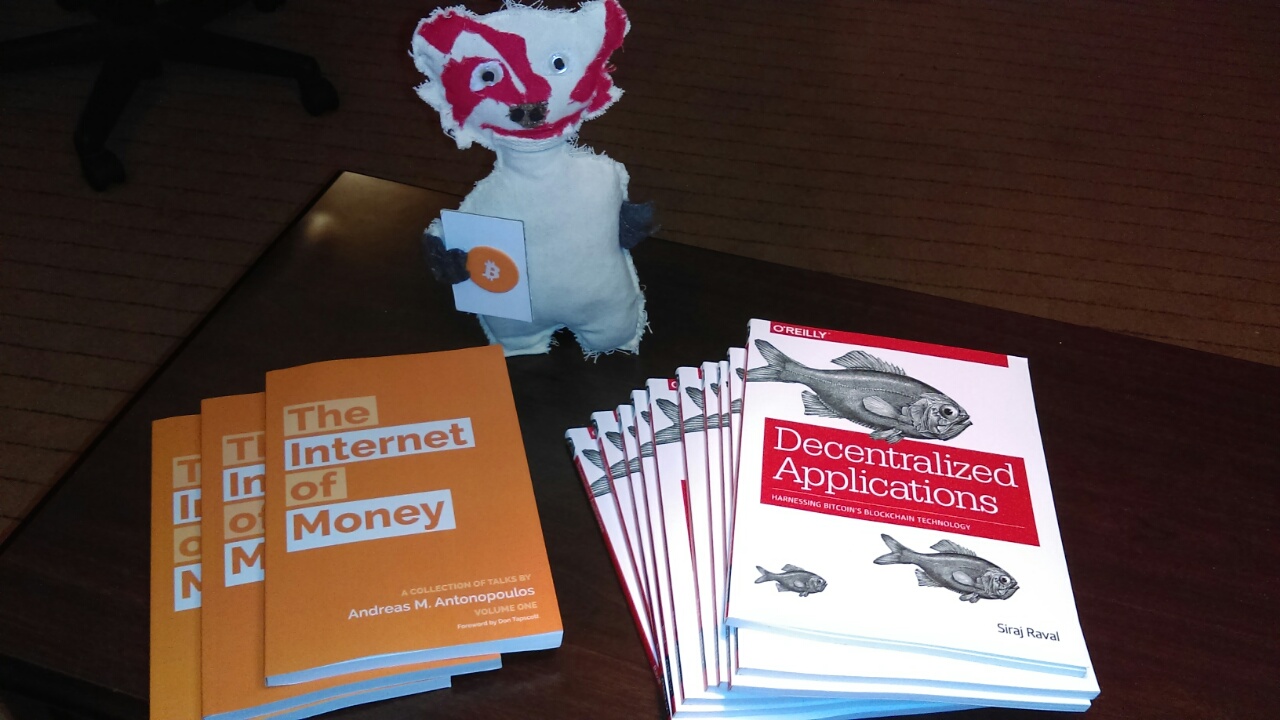 If you'd like one of them please contact us with your shipping address.
Alternatively, and preferably, you may also contact NandiBear at Roger Ver's Bitcoin.com Forum
If you've enjoyed today's episode of the Bitcoin Book Review please send a Bitcoin donation to NandiBear.com at our address:
1DYss8ztWEgcM93SJtnpfYVt6fp7cwmjBk
Nandibear.com is a website where books can be tracked as they travel the planet. Your Bitcoin donations help us with further development of the site and with creating video book reviews.
NOTE - MISTAKES IN VIDEO - (1) Interplanetary File System is incorrectly referred to as the International Planetary File System (2) IPFS.io is incorrectly referred to as IPFS.org (which is an unrelated site)