August 25, 2017 - 1:05 am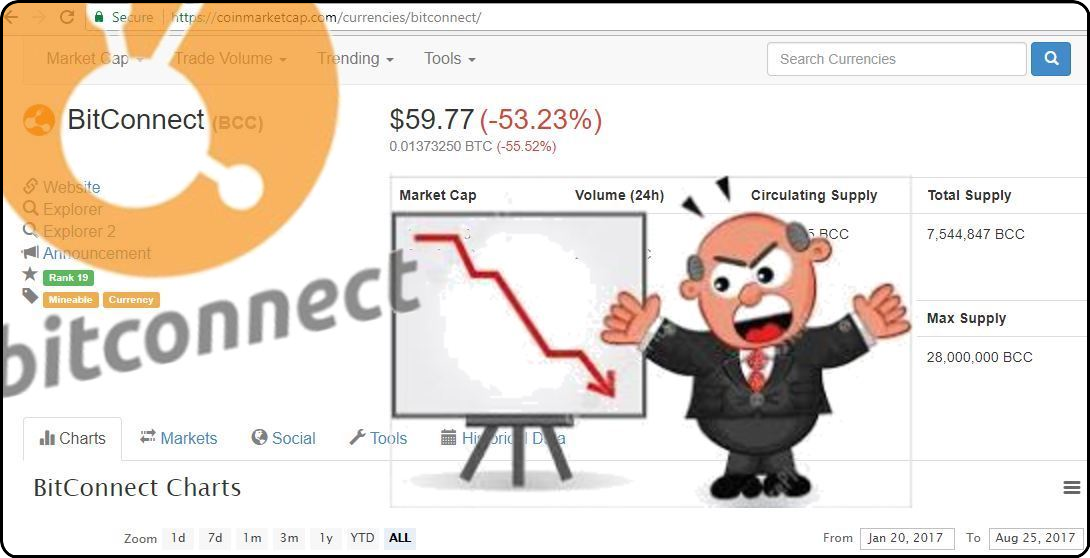 Bitconnect death plunge - $59.77 USD - August 24th 2017 - 11:30 PM

50% plunge for just several minutes?
First off it appears that the price of BitConnect is recovering favorably and expediently. So don't don't please don't start jumping out of your office window or off the bridge on your way home today.
I typically keep https://coinmarketcap.com/ open here on my little computer in my mom's basement.
Unfortunately I wasn't able to precisely ascertain exactly what amount of time that Bitconnect was in the death plunge. I monitor Coinmarketcap.com like 24-7 aside from when I take an occasional shower.
At the outset of my observation of the Bitconnect crash this evening (really its passed midnight now as I right this report) the price was even lower than what I was able to capture in the screenshot. I first noticed the price wreak when it was at like $53.something USD or $56.something USD.
At first I didn't intend to write anything about what appeared to be a price collapse of Bitconnect. It wasn't until I remembered that I had once witnessed something similar when a mid-tier coin had dropped down to 7 cents for what seemed like just several minutes in the middle of the night.
At that point I made up my mind to jot down some brief notes regarding what had transpired tonight so that we may study this type of phenomenon and analyze it more.
What are your thoughts?
Question: Is it normal for top-tier coins (anything over $100.00 USD) to plummet, or nosedive, 50% in price for fleeting periods of time during odd hours of the night?
Note: Btw, it's Central Standard Time here where I'm at in the US (and where I witnessed the events described in the foregoing report).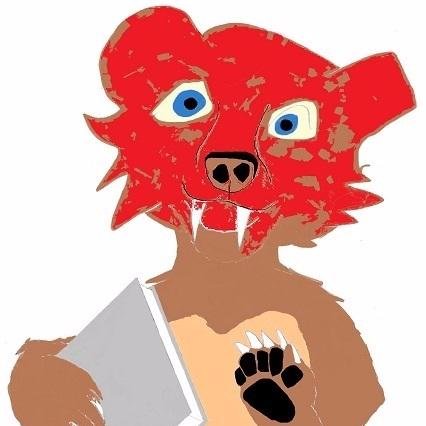 Thanks for stopping by and reading!
PLEASE leave some comments! Talk a little!
↓ --- You may also find the Nandi Bear at --- ↓