August 2, 2017 - 11:37 pm
↑ VIDEO ↑
Hi fellow book readers I'm the Nandi Bear (or Luke) and this is my review of a peculiar and unexpectedly named energy drink - Pussy Natural Energy.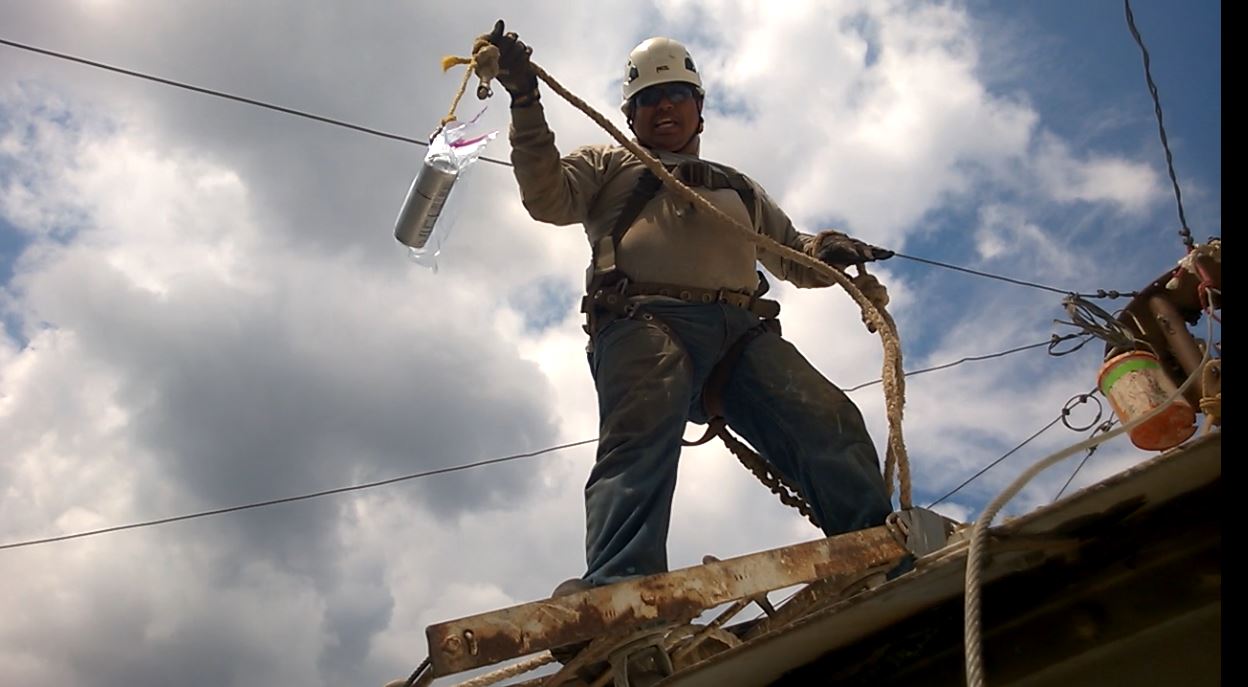 Featured in the above picture is a co-worker by the name of Juan Meza. After he learned that I might be tired or a somewhat exhausted from work he decided to provide me with a unique and peculiar beverage which is called Pussy Natural Energy Drink.
Pictured below.. That's me (Luke - Nandi Bear) with a cold (it was in the cooler) 8.45 ounce can of Pussy Natural Energy Drink that I just received from Juan!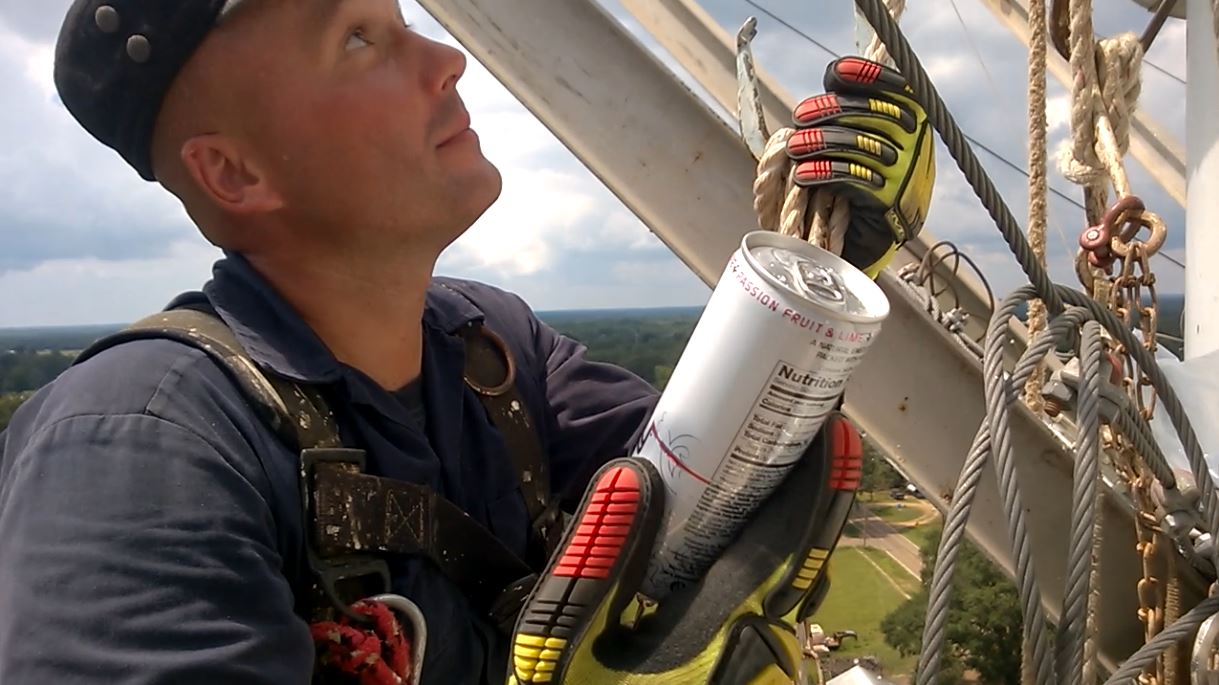 The Nandi Bear was at work too. He made some good observations and didn't do much talking: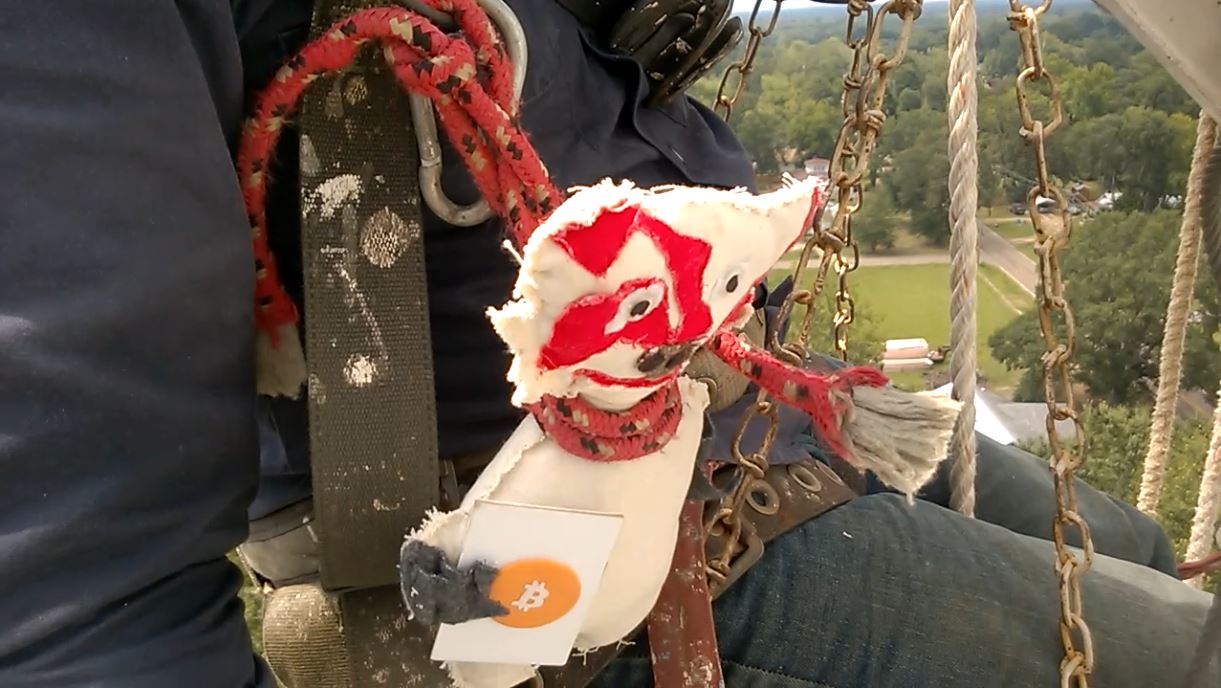 An up-close picture of the exceptionally cool and stylish looking can of Pussy Natural Energy Drink -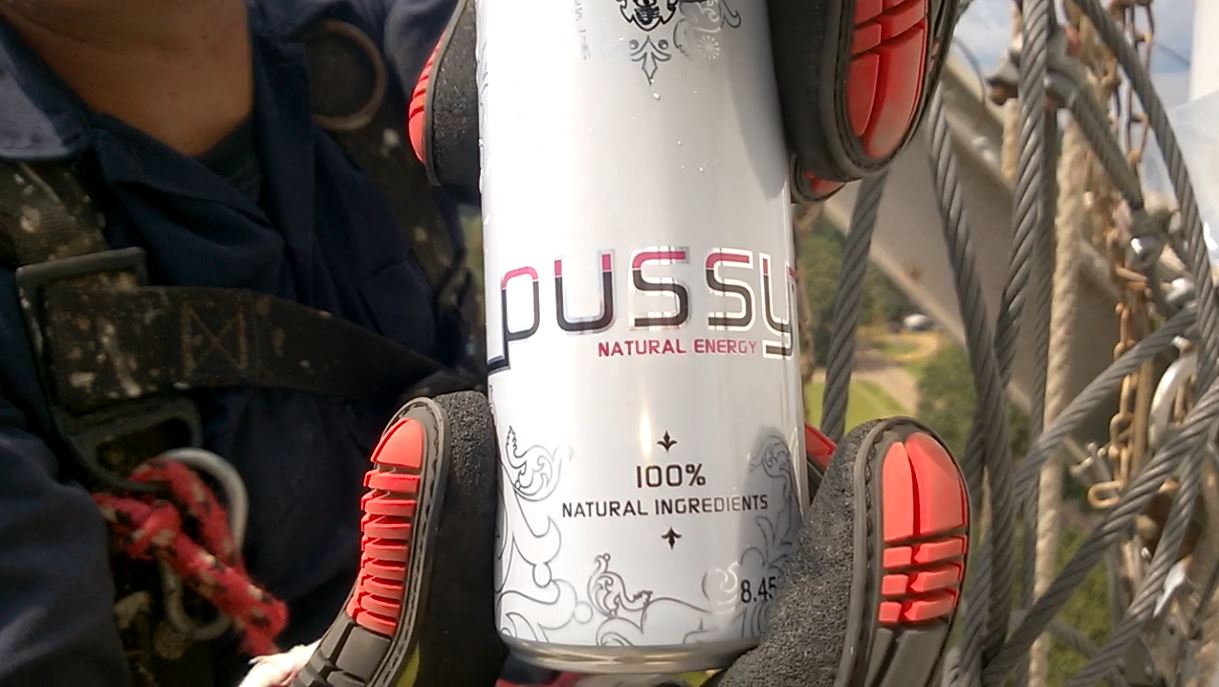 Here are a couple more pics hanging out in the bosun's chair and single block rope falls: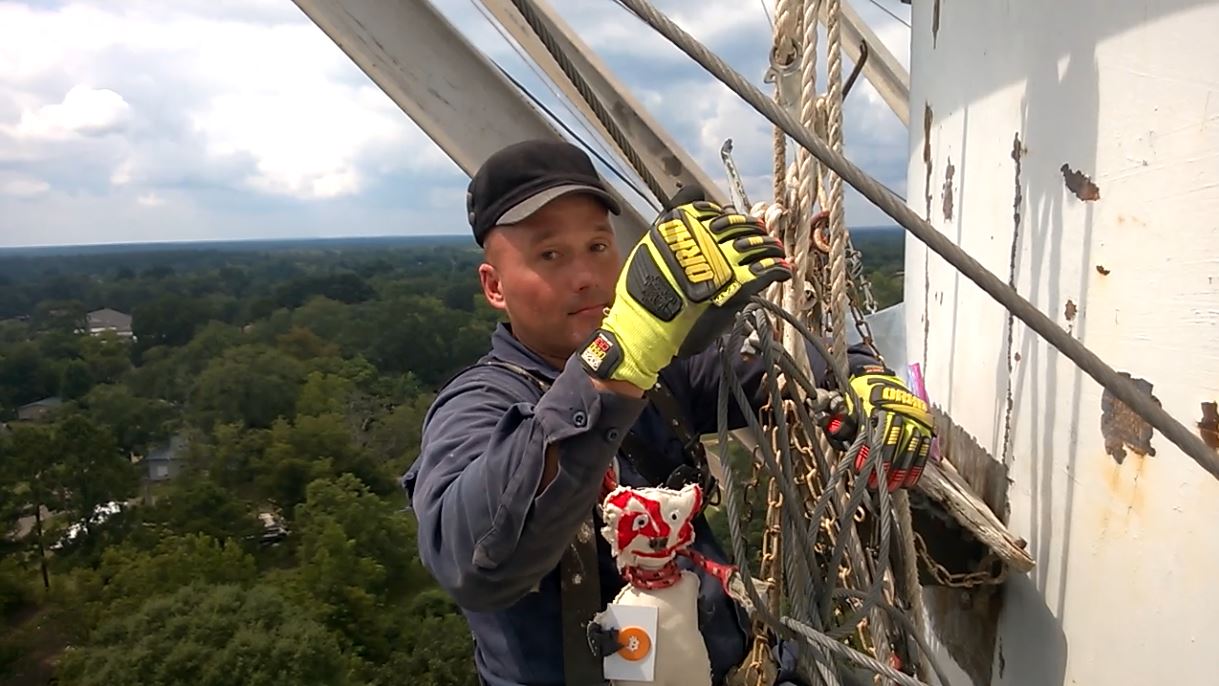 Still hanging out: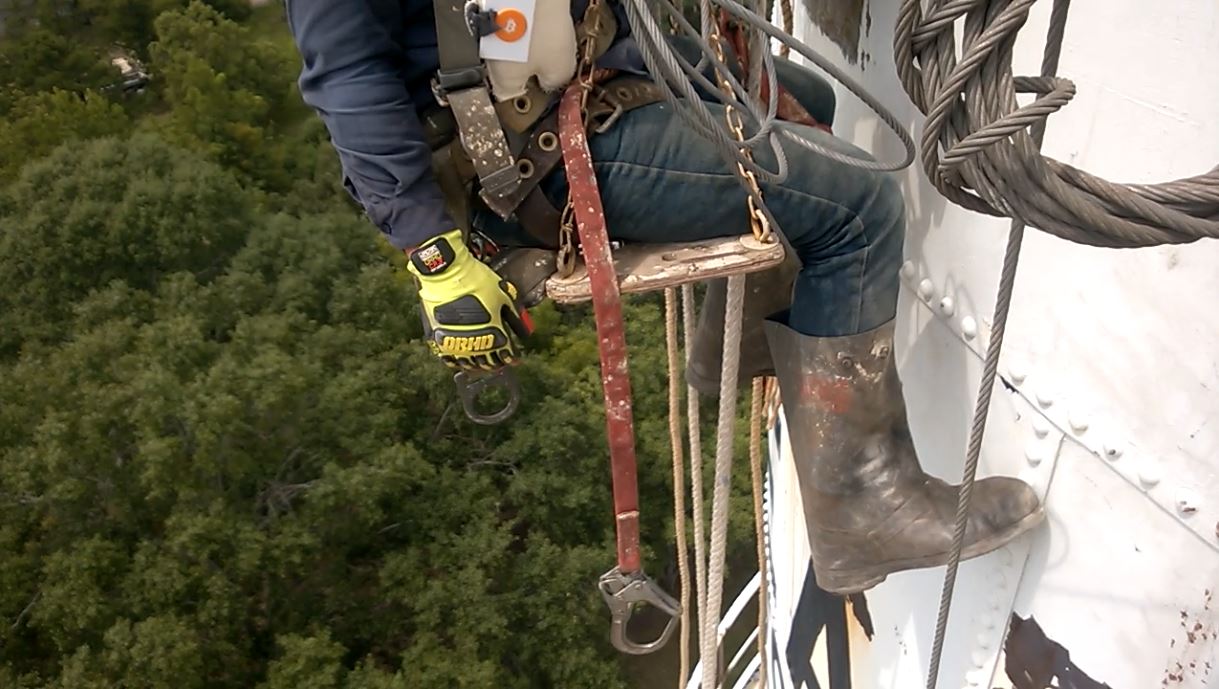 The Nandi Bear is not a huge energy drink enthusiast but it was a hot day and the work on the water tower (i.e., rigging for sandblasting and painting) can make you thirty. The Pussy Energy Drink hit the spot and was an effective and thorough thirst quencher!
Their website is pussynaturalenergy.com and their energy drink can be purchased at Amazon.